Chloe van Ommen knew something was wrong when she noticed her mum had two mammogram appointments scribbled down on the family calendar.
"That's when I started to ask some questions," the 20-year-old tells 9Honey.
"Mum was never really sick, it was a complete shock when she got the diagnosis because she's so healthy … there were no warning signs at all."
READ MORE: A disturbing discovery in Vivienne's underwear changed her life
Just a few weeks later, her mum sat the family down and delivered the devastating news; she had been diagnosed with breast cancer.
Hearing that your mum has cancer would break any young Aussie's heart, but it cut even deeper for Chloe, who had lost her grandfather to cancer just a few months earlier.
Diagnosed with prostate cancer when Chloe was still in primary school, she didn't understand the gravity of his illness at first.
"He was going through chemotherapy and sometimes he'd be going to the hospital a lot and I couldn't really comprehend that," Chloe says.
"As I did get older, I sort of understood the impact that it was having on him. Once I was 17, it was really, really close to home."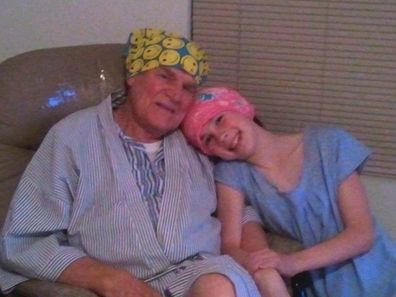 By that stage he was living with the family full-time and she witnessed his health rapidly decline before he passed.
Just 17 at the time, Chloe had no time to mourn as she headed into her Year 11 Preliminary HSC exams. None of her friends understood what she was going through.
"I pushed all that grief to the side and then once mom got diagnosed six months later, it just all rose to the surface again," she says.
Chloe never expected cancer would return just six months later, after doctors found a lump in her mum's breast during a routine mammogram.
For a daily dose of 9Honey, subscribe to our newsletter here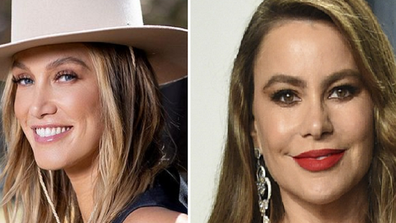 Celebrities who have shared their cancer journeys
Her vibrant, seemingly healthy mum was diagnosed with breast cancer in March 2021 and the news crushed Chloe and her little brother. Were they about to lose their mother too?
"We were really scared because of what had happened with my grandfather," Chloe says.
"Me and my mum are really close, so it was just heartbreaking to hear that she has to go through it, and then seeing her go through it."
Watching her grandfather endure months of chemotherapy had been agonising and Chloe couldn't bear to see her mum go through the same brutal treatment.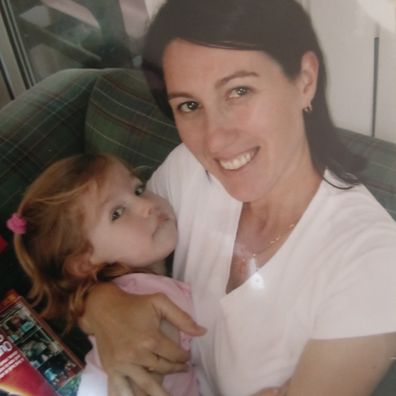 Thankfully, her mum was given different treatment options that involved surgery, radiotherapy and hormone therapy – but no chemo.
It was a small relief for Chloe, who was trying to cope with the fear of losing her mum while also preparing for her final Year 12 exams. 
"I'm not going to be able to deal with my HSC, mum's treatment and also the grief of my grandfather all mixed in together," she thought at the time.
That's when one of her mum's nurses made a call that changed Chloe's life forever.
READ MORE: Something deadly was hiding in innocent photo of Ashleigh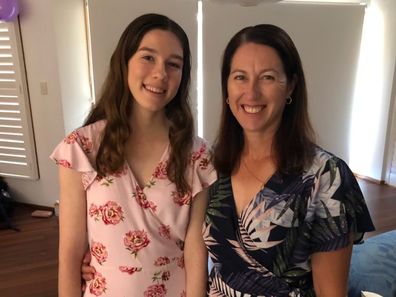 She put Chloe in touch with Canteen Australia, a not-for-profit that provides free and tailored support to young people aged 12-25 who are impacted by cancer.
Canteen offered Chloe with free counselling and connected her with other teens who had loved ones with cancer, so she was finally able to get the support needed.
"I was just absolutely mind-blown at the amount of support they could give me, and also the people who were there that actually understood what I was going through," Chloe says.
Canteen also helped her with the grief she'd buried after her grandfather's death, something she didn't even know the charity could explore with her.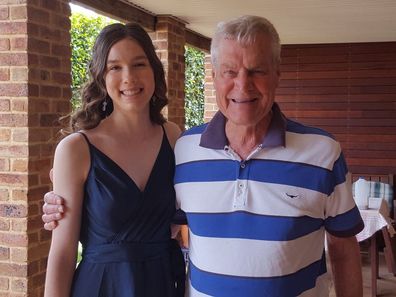 "They helped me go through that grief and now I'm able to be proud of my grandfather, remember all the happy memories we had together, come to terms and accept his passing," she adds
Without Canteen's support, Chloe "absolutely" wouldn't be where she is today and now she's doing her part as an ambassador for Canteen's Bandanna Day on Friday, October 27.
She's urging Aussies to get behind the cause so no young person has to face their own cancer or a loved one's diagnosis alone.
As well as counselling, the charity provides specialist support services, free resources, events and programs to help young people get through the dark moments.
READ MORE: Sarah was more tired than usual. It was the only sign she was dying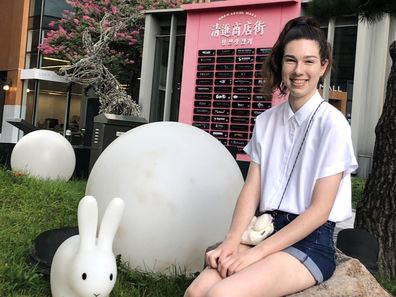 "If I didn't have Canteen, all that grief and trauma would just be sitting there and I'd be in a really bad place," Chloe admits.
"Having Canteen as the light, the bandanna as a symbol of support, it's really comforting."
She also encourages everyone to speak more candidly about cancer, so young people like her don't feel so isolated when someone they love is diagnosed.
"When I was talking up this [campaign], they just didn't want to go there and talk about cancer, or they just avoided me in general," she reveals.
"If you want to support a young person going through this, talking and just being there and not isolating the young person from anything is just really, really helpful."
Chloe is an ambassador for Canteen's Bandanna Day on Friday, October 27, raising vital funds to help ensure no young person has to experience cancer alone. You can buy a bandanna or sign up for a 'cut, colour or cover' hair dare here.
Denial of responsibility!
News Leaflets is an automatic aggregator of the all world's media. In each content, the hyperlink to the primary source is specified. All trademarks belong to their rightful owners, all materials to their authors. If you are the owner of the content and do not want us to publish your materials, please contact us by email –
[email protected]
. The content will be deleted within 24 hours.