Last year Sarah Priest noticed a new trend: face after face on TikTok was haloed by a shifting wheel of colour. This augmented reality filter was helping users determine which hues best complement their complexion – information they could use to select more flattering shades of clothing.
As a freelance stylist Priest was already familiar with colour season analysis – the style theory on which the filter is based. In January she posted her own video advising would-be filter users how to get it right: don't wear fake tan, wipe off your make-up and stand in natural light.
That 52-second clip now has 1.4m views and more than 700 comments debating whether she's a spring or a summer (she's a cool summer, Priest says).
To capitalise, Priest started offering virtual consultations: she looks at photos of clients and helps figure out whether they're a summer, spring, autumn or winter (or one of the subcategories that break these seasons into microclimates like "clear", "deep" and "cool"). The 22-year-old is banking on the personal style system, which was once a staple of charm schools and women's magazines, making a big comeback for her generation.
"I think it is super important for sustainable, slow fashion to know what colours actually look good on you," Priest says. "It can stop you from over-consuming and getting trapped in fast fashion and trends.
"And it can be really empowering to know, I can wear these colours and feel good about my appearance. Like, I'm not ugly – I'm just a summer."
Back in the 1980s companies including Colour Me Beautiful and House of Colour made big business out of appraising people's colours. As well as publishing bestselling books guiding readers through the fundamentals of colour analysis, they trained consultants who would visit clients at home, drape them in different coloured fabrics and determine which shades made them "pop", based on their skin tone (and, to a lesser extent, hair and eye colour). The idea is that everyone has a set of shades they should reach for, and other colours to avoid on painof looking "washed out". A winter, for instance, shines in fuchsia but looks ghostly in brown, while an autumn can pull off neutrals like beige but not brighter shades.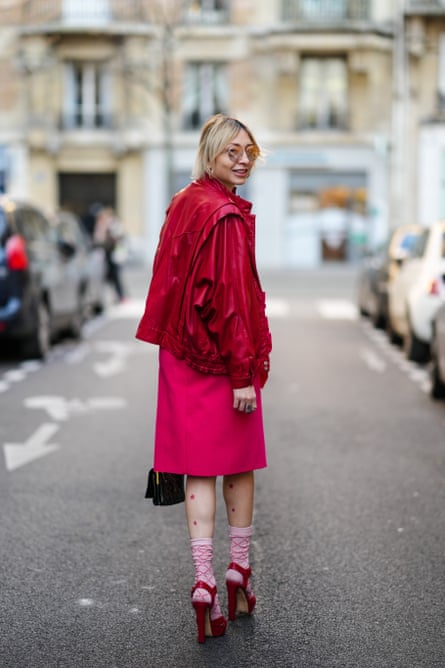 While colour season analysis never completely went away, the 80s were its heyday – until now. Susanne Williams has been working as a colour consultant in Australia since 2012, after training with House of Colour in the UK. Until a year ago, her typical clientele fell into two categories: the women who had had their colours done in the 80s and wanted a refresher, and their daughters.
Thirty-five-year-old Amelia Marshall is one such daughter. Her mother is a former colour consultant so she was raised knowing her season (clear spring). She says the system has stopped her from wasting a lot of money over the years.
"When I walk into a store, I can look at the racks and not even walk over to the ones that don't have the colours that suit me. Or there will be trends and seasons where … I just tap out."
In the last year Williams has started to welcome a younger client base: women in their late teens and early 20s who discovered colour season analysis on TikTok.
While Williams is happy to welcome a new generation, she's dubious about the efficacy of AR filters.
Someone's colours are "often tricky to work out, even for me, with lots of experience as a consultant, what season somebody is", she says. Natural light, "with real tactile fabrics" are key.
"I've spent a lot of time looking at the filters and when I look at the comments underneath, pretty much everyone's wrong. Like, that poor person is going to go off and spend all this money [buying clothes in the wrong colours] thinking that's my season."
The critical thinker and fashion personality Lillian Ahenkan, AKA Flexmami, has a different take on those confused comments under the TikTok videos. She notes that people's initial reaction to figuring out their colours is often bewilderment. "And that's the point! You really can't tell."
"All these things are geared to white people. I mean, even if you look at the references of people they use, it's like – are you fair and cool-toned? Are you fair and warm-toned?"
"I don't think any of these colour theories … were made with non-white bodies in mind."
(Sure enough, the Colour Me Beautiful books of the 1980s sweepingly categorised any person of colour as a winter, which the company has since admitted "doesn't work").
Ahenkan also believes that attitudes surrounding style have evolved past the idea that we need to follow stringent rules. "I feel like conversations in the fashion space that instil this type of fear … are never helpful."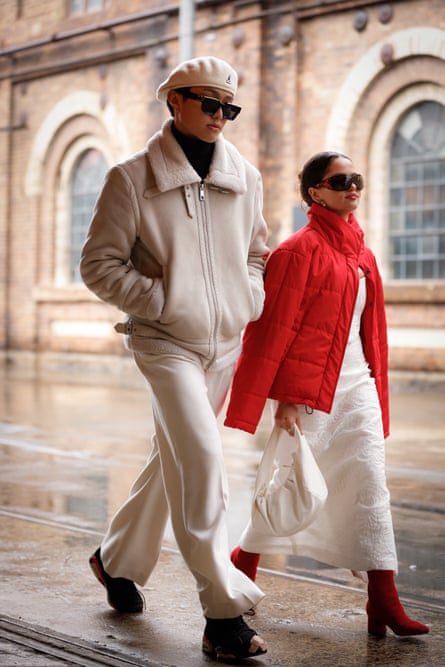 And she points out that a system that doesn't include considerations such as cut and quality won't get you far when it comes to dressing well. "The difference between you wearing olive green and sage green? I don't think you're going to change your life."
For those less sceptical of the whole endeavour, colour season analysis has been adapted for non-white skin tones. Yasuko Sato's Color Me Beautiful Handbook is available to readers of Bahasa Indonesia; while Micah Lumsden of Cocoa Styling has also adapted colour season analysis for POC women, particularly dark-skinned women, and offers consults over Zoom.
To the converted, the benefits of knowing your colour season are obvious – look better, spend less, feel more confident. But perhaps the biggest barrier to Gen Zs hopping all the way onboard is colour itself.
"In the 80s, people liked bright colours. And this generation is not nearly as comfortable with that," Priest says. "Gen Z, they don't want to stand out so much …
"Online, you might see the craziest outfits you've ever seen. But in real life, people are walking around in neutral [toned] sweatsuits all the time."
Even online, Priest has a point: on Tiktok the hashtag #neutral has six times the views of #colorpop – and on the homepage of the data-driven ultra fast fashion giant Shein, often the only bright colours are the 'sale' banners. Then there's runaway success of Kim Kardashian's 50 shades of beige loungewear and shapewear brand Skims. "People do tend to feel more comfortable in browns and creams," Priest says.
But, as the South African YouTuber Khensani Mohlatlole points out midway through a deep dive on its gen Z embrace, neutral or not, some have a greater need for colour season analysis than others.
"I don't really think that colour analysis really applies to black people," she says. "Because I think black people look good in everything."
Denial of responsibility!
News Leaflets is an automatic aggregator of the all world's media. In each content, the hyperlink to the primary source is specified. All trademarks belong to their rightful owners, all materials to their authors. If you are the owner of the content and do not want us to publish your materials, please contact us by email –
[email protected]
. The content will be deleted within 24 hours.