James Gunn is the ultimate controversy magnet these days, but his recent jabs at the DCU itself and those Warner Bros. executives might come back to bite him in the backside.
In other news, Dave Bautista has once again put forth his name for Marcus Fenix in the Gears of War adaptation, making the fandom wonder if his days as Drax the Destroyer are truly numbered. Meanwhile, a Mandalorian fan theory relies on a lot of guesswork to determine Din Djarin's future in the Star Wars universe, and Bill's heartbreaking letter from The Last of Us episode 3 leaks online.
Lastly, streaming users prove that they'll watch anything by giving the worst-reviewed superhero movie in history its moment in the sun. We have a lot for you in today's sci-fi roundup, it seems, so let's get into it without further ado.
If there's going to be a Marcus Fenix in live-action, Dave Bautista believes he's the man for the job
Hollywood always seems to be entertaining the notion of adapting Gears of War for the big screens. One could argue that this has been in the wings for as long as there has been a Gears of War, which says a lot about how the industry generally perceives video game adaptations. But with successful debuts like Arcane, Uncharted, Sonic, and the recent Last of Us on HBO paving the path to some extent, it's only a matter of time before Netflix stops dragging its feet and develops the project.
When that happens, Dave Bautista continues to insist that he's the man for the job. In a recent chat with Variety, the MCU alum explicitly brought up the franchise and explained why he's the perfect choice for its main protagonist. "I really hope they will. It's a part that I've sought after for years and I feel like I could bring a lot of heart to Marcus Fenix. I really would. I think I would do that part justice. I feel confident in it, so hopefully it'll come my way and we'll be having this conversation in a different way sometime."
The Last of Us fandom relives the trauma of the latest episode after Bill's full letter allegedly leaks online
It's almsot been a week since Bill and Frank gave us severe depression with their post-apocalyptic love story, so this might be the perfect opportunity to relieve the trauma before we embark on the next chapter. Bill's full letter to Joel has seemingly leaked online, and while we have no way of confirming if it's the real deal, the fandom is raising a very interesting question.
Why would Bill address his goodbye letter to Joel since it looked as if the couple were on much better terms with his girlfriend Tess? Well, looking at the letter, it seems that Bill originally wrote to Tess but changed it to Joel — with the letter "J" clearly standing out as smudged — when he decided to drink the pill wine himself. As if that sequence wasn't already heart-wrenchingly devastating.
A new Mandalorian fan theory explains why Din Djarin's quest isn't as straightforward as you'd imagined
With The Mandalorian season 3 almost upon us, the galaxy far, far away fandom is stirring again. One subject that repeatedly comes up is whether Jon Favreau and Dave Filoni can keep their unruffled streak now that the threat of the Imperial remnants has been dealt with and Mando and his ward have no clear objective in front of them. Baby Grogu's fate is still unresolved, and the Darksaber/Mandalore arc is certainly intriguing enough, but is it enough to keep the hype alive? A new fan theory on Reddit explains that Din Djarin's journey might not be as straightforward as you think, so check it out if you're just as curious to see how this story will end.
Arguably the worst superhero movie in history finds success on Netflix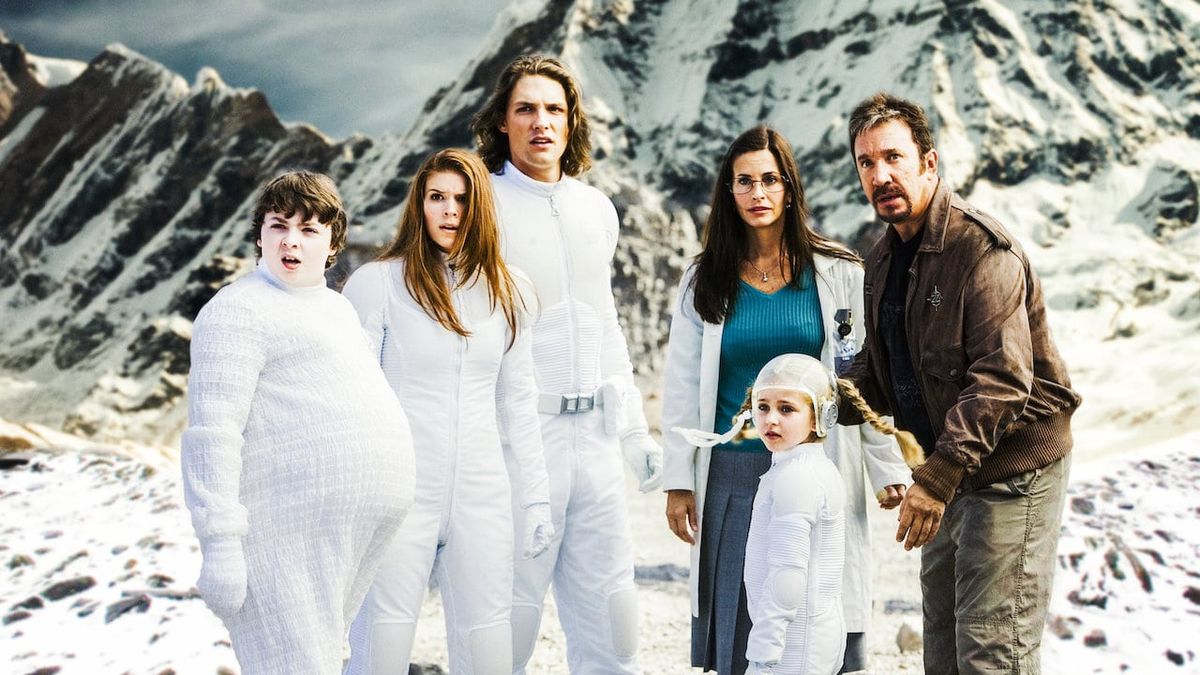 Peter Hewitt's Zoom is factually the worst-reviewed superhero movie in history with a four percent rating on Rotten Tomatoes. To put it into perspective, that's discernibly worse than Morbius, 2015's Fantastic Four, Halle Berry's Catwoman, and even Son of the Mask. The movie is so bad that you could scour it frame by frame and not come up with a single redeeming quality, so why anyone would want to watch it is beyond us. Yet somehow, Zoom has managed to find itself on the list of Netflix's most watched new additions, proving without the shadow of a doubt that people will watch anything if you just put it up on a streaming platform.
DC enthusiasts and possible Snyder apologists are now blaming James Gunn for "assigning homework"
We don't envy James Gunn's new position as the head of DCU. The man can't go a single day without igniting some sort of controversy on social media. In fact, this latest instance perfectly encapsulates what's wrong with these online circles because of how ridiculously dumb it is in nature. After announcing his DCU slate for the next couple of years or so, Gunn also shared a few comic book stories that give fans something of a preview for his new cinematic reboot. Grateful is not the word we'd use to describe a whole bunch of them, who went on to accuse Gunn of "assigning homework," whatever that means.
James Gunn has already made some powerful enemies in Warner Bros. for his scathing comments toward the DCEU
Gunn has made no secret his disdain for the convoluted mess that was the DCEU in its first ten years. While movies like Wonder Woman and Aquaman performed rather well amidst the chaos of their peers, no one could defend the overall direction of the cinematic universe and how it paled rather embarrassingly next to its rival, the MCU. Gunn understands these sentiments perfectly, so he voiced his candid opinion about the SnyderVerse and all those other movies in a recent interview.
Now, according to a new account by The Hollywood Reporter, a few Warner Bros. higher-ups have found these comments to be a bit too disparaging toward their reputation, so the new DCU boss is already making enemies of people he shouldn't.
Denial of responsibility!
News Leaflets is an automatic aggregator of the all world's media. In each content, the hyperlink to the primary source is specified. All trademarks belong to their rightful owners, all materials to their authors. If you are the owner of the content and do not want us to publish your materials, please contact us by email –
[email protected]
. The content will be deleted within 24 hours.