It all started on Monday, when Canadian Prime Minister Justin Trudeau claimed he had credible information linking India
Strike
Prominent Sikh leader Hardeep Singh Nijjar.
Canada's accusation angered India, which has strongly denied the claim, calling it "absurd and motivated".
Both Canada and India took swift action to expel senior diplomats, taking reciprocal steps earlier this week. And on Thursday, India's Ministry of External Affairs responded by temporarily suspending visa services for Canadian citizens over a "security threat" against diplomats in Canada.
Experts say the differences raise the possibility of an unprecedented rift between the United States' two major partners, and put other major Western countries in an uncomfortable position.
Here's what you need to know.
What are both sides saying?
Trudeau claimed in parliament on Monday that Canadian authorities are investigating "credible allegations" of a possible connection between "agents of the Government of India" and the killing of Nijjar, a Sikh Canadian citizen who was shot dead by masked men in June .
Canadian Foreign Affairs Minister Melanie Jolie later said that Ottawa had expelled an Indian diplomat, whom she described as the head of the Indian intelligence agency in the country.
India responded hours later by rejecting Trudeau's allegations, accusing Canada of harboring terrorists and claiming that its inaction against extremists was a "long-standing" concern. It also expelled a senior Canadian diplomat from the country.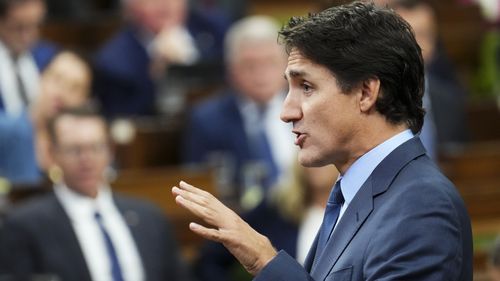 Nijjar's death in June shocked the Sikh community in Canada, one of the largest outside India with more than 770,000 members.
Following Trudeau's comments, two Sikh community groups in Canada – the British Columbia Gurdwara Council and the Ontario Gurdwara Committee – urged the Canadian government to "immediately suspend all intelligence, investigative and prosecution co-operation with India".
"Canada's comprehensive response must reflect the seriousness of India's role in the premeditated killing of a Sikh dissident living in Canada," the groups said in a joint statement.
On Tuesday, Trudeau doubled down on the allegations. He said Canada was not trying to "provoke" India or "escalate" the situation but was "simply laying out the facts" and said his government would "follow the evidence and make sure people are held accountable." Work should be done for" ".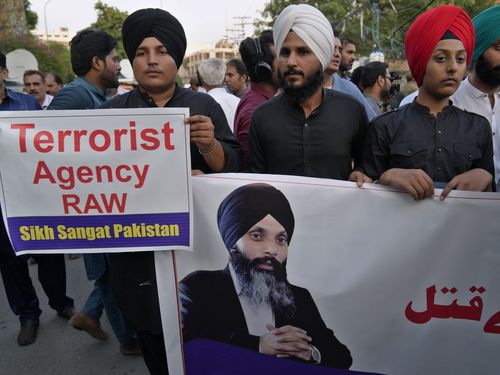 Who was Hardeep Singh Nijjar?
Nijjar was a vocal supporter of the creation of a separate Sikh homeland called Khalistan, which would include parts of the Indian state of Punjab.
The Khalistan movement is illegal in India and the government considers it a threat to national security. Several groups associated with the movement have been listed as "terrorist organizations" under India's Unlawful Activities (Prevention) Act (UAPA).
Nijjar's name appears on the Home Ministry's UAPA list of terrorists and in 2020, the Indian National Investigation Agency accused him of "trying to radicalize the Sikh community across the world in favor of the creation of 'Khalistan'". Efforts are being made to incite Sikhs to vote for secession, agitate against the Indian government and carry out violent activities.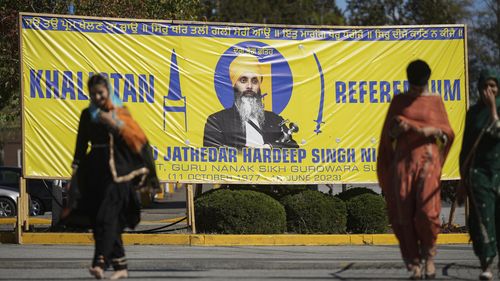 Nijjar's friend and former lawyer, who is also on India's UAPA wanted list, said Nijjar was warned at least three times by Canadian authorities, including the Royal Canadian Mounted Police, about threats to his life.
Gurpatwant Singh Pannun told CNN that Nijjar was told to be careful and avoid making "big things" otherwise he would be targeted. CNN has contacted the Royal Canadian Mounted Police.
Pannun, who is facing multiple charges from the Indian government, runs a New York-based organization called "Sikhs for Justice", which has called for a referendum for a separate Khalistan state. The organization is considered illegal in India, where its website is inaccessible.
Canadian police have not arrested anyone in connection with Nijjar's murder. But in an August update, police said they were investigating three suspects and released a description of a possible getaway vehicle.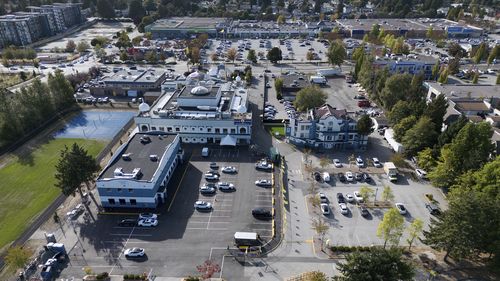 Can relationships go back to where they were?
Relations between the two countries have been soft for many years and Canada's allegations against the Indian government have made things worse.
Harsh Pant, vice president of foreign policy at the Observer Research Foundation, a New Delhi-based think tank, called the situation "quite extraordinary."
"Allies don't do this to each other," he said.
"The challenges (that arise from this) are worth seeing because I don't see any light at the end of the tunnel, at least in the short term."
India's commerce and trade minister said negotiations for a trade deal between the countries have been put on hold due to "issues of grave concern", according to local reports.
When Modi hosted the Group of 20 (G20) leaders in New Delhi this month, he met Trudeau not alone but on the sidelines of the summit, where the Indian leader expressed "our strong commitment to address continued anti-India activities." Made aware of concerns." According to the Indian government, extremist elements in Canada.
"Tensions have been boiling beneath the surface for some time," Pant said.
When Trudeau visited India in 2018, his calendar, which was light on diplomatic meetings, was seen by many as a "negative" move on New Delhi's part. A year ago, the Canadian leader was seen at a Sikh event in Toronto where separatist flags and posters depicting an extremist Sikh leader killed in a 1984 Indian Army operation were displayed.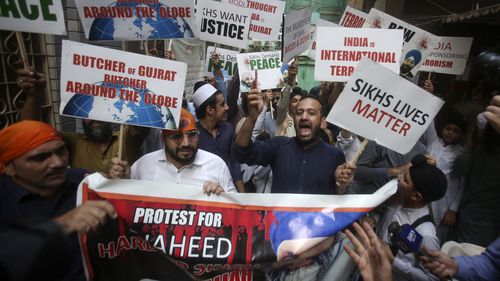 "The open expression of sympathy for such elements by Canadian political figures remains a matter of deep concern," the Indian government said in a statement on Tuesday.
On Thursday, India's Ministry of External Affairs said it was stopping issuing visas to Canadian citizens, blaming "security threats."
"The issue is the incitement of violence, the inaction of Canadian authorities, the creation of an environment that disrupts the functioning of our High Commission and Consulates, which is why we are temporarily suspending the issuance of visas or providing visa services," the ministry spokesperson said. "Are you stopping me from doing this?" Arindam Bagchi told reporters in New Delhi on Thursday.
Despite all this, Michael Kugelman, director of the South Asia Institute at the Wilson Center, said he thinks "the relationship can be salvaged".
"Canada is a top investor in India and there is also a very large Indian diaspora in Canada," he said.
"And overall the relationships between people are very strong."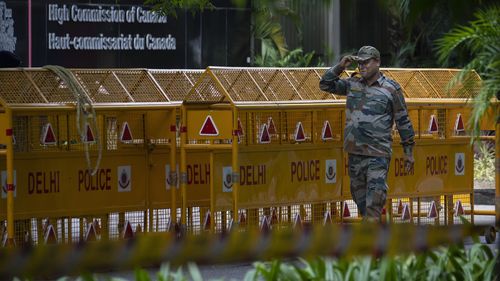 How have others responded?
The Canadian allegations come days after Modi hosted world leaders including US President Joe Biden, British Prime Minister Rishi Sunak and Australian Prime Minister Anthony Albanese for the G20 summit in New Delhi.
Each of those countries has a sizable Sikh population and is keen on warmer relations with New Delhi, partly as a counter to China's growing aggression.
However, those three key Canadian allies issued statements indicating some support for Trudeau's decision to go public with his concerns.
National Security Council spokesperson Adrienne Watson said the White House is "deeply concerned" about the allegations, adding that "it is important that Canada's investigation moves forward and that the perpetrators are brought to justice".
A spokesman for Foreign Minister Penny Wong said Australia was also "deeply concerned".
"We understand these reports will be particularly worrying for some Australian communities," he said in a statement.
"The Indian diaspora is a valuable and important contributor to our vibrant and resilient multicultural society, where all Australians can peacefully and safely express their views."
Meanwhile, a spokesman for the British Prime Minister said, "It is correct that Canadian officials are looking at (the matter), but I am not going to overstep the bounds of what needs to be done right now."
Kugelman said Canada "would have had to go through a very extensive process" to investigate the allegations.
"It depends on very close intelligence relationships with other countries, including the US, UK and Australia," he said.
Kugelman said it is "remarkable" that Canada is a member of the so-called Five Eyes, an intelligence pact that also includes the United States, Britain, and Australia and New Zealand.
"Indeed, one would think that Canada would have to conduct a significant, careful investigation before being willing and comfortable making these allegations public," he said.
Denial of responsibility!
News Leaflets is an automatic aggregator of the all world's media. In each content, the hyperlink to the primary source is specified. All trademarks belong to their rightful owners, all materials to their authors. If you are the owner of the content and do not want us to publish your materials, please contact us by email –
[email protected]
. The content will be deleted within 24 hours.