Image Source: Getty/Unique Nicole and Photo Illustration: Aly Lim
Growing up in Hollywood, Tia Mowry had a complex relationship with her hair. At auditions, casting directors deemed her curls "a distraction," and she was often warned she wouldn't fit many open roles if she wore them in their natural state. Not long after landing a starring role in the '90s sitcom "Sister, Sister," societal pressures and beauty standards made Mowry feel the need to conform and fit in by straightening her hair.
"I just felt lost," Mowry tells POPSUGAR. "Little did I know I was damaging my hair throughout the years. I continued to not have a relationship with it, not taking care of it, and just leaning into those insecurities." This went on for years, until everything changed in 2021 when she came across a natural hair movement on Instagram called the "Big Chop." Women were cutting their hair to shed years of damage, and Mowry was inspired. "They started all over from scratch," she says. "And that's exactly what I did: I followed in their footsteps and from then on is when I really started to embrace my curls."
Mowry set out to re-learn what her hair needed and the best products to style it. "I [started] creating concoctions, whether that was finding natural ingredients like flaxseed, aloe vera, rice water — stuff like that," she says. That's where the idea for her new hair-care brand 4U by Tia came about.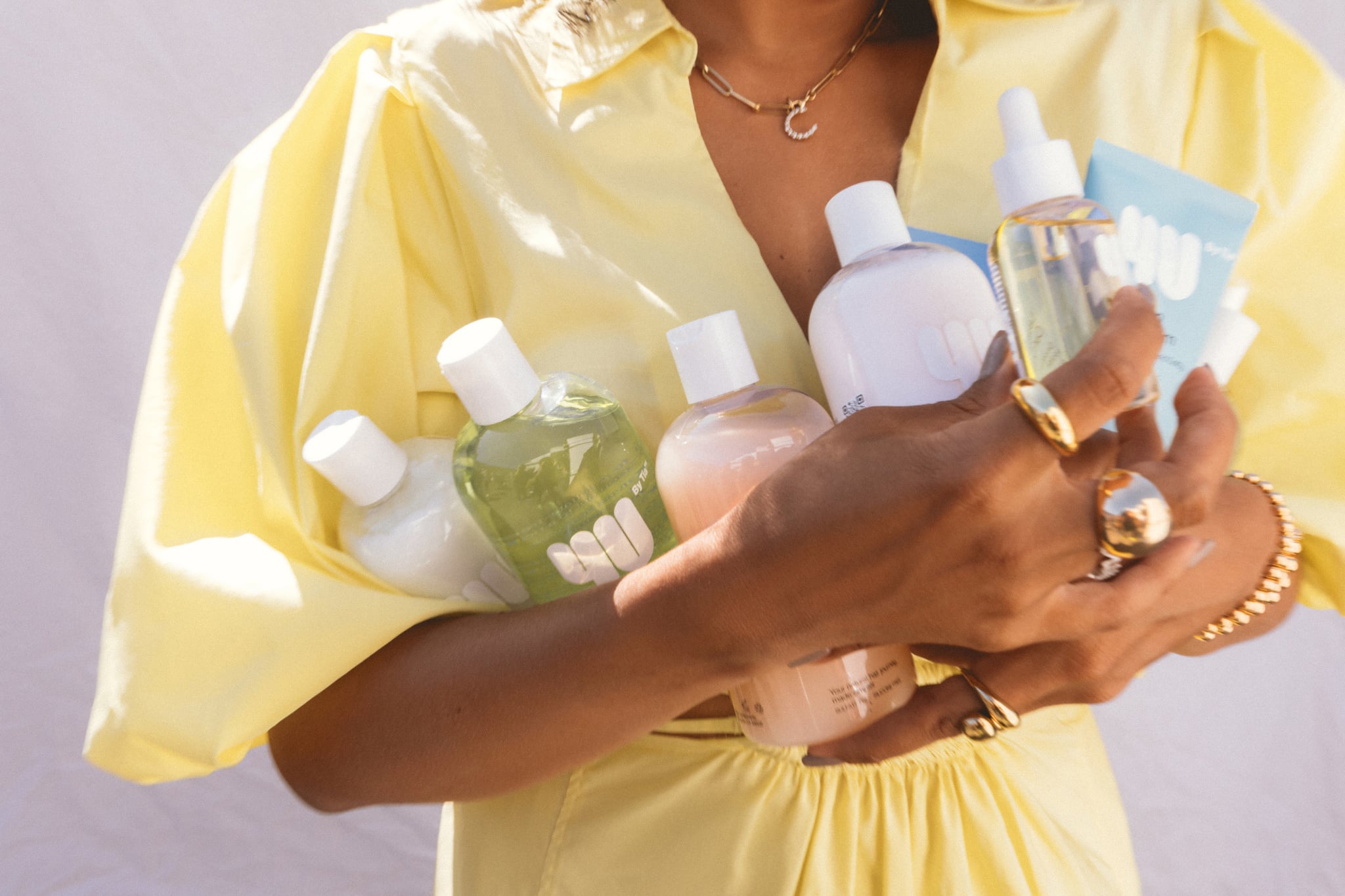 Image Source: Courtesy of 4U By Tia
Finally, after a tumultuous journey of self-love, Mowry has learned to fully embrace herself in her most natural state, and she hopes her brand can help others do the same. Designed for people with 2A to 4C curls, 4U is launching on Jan. 30 at Walmart with eight hair-care and styling products all priced at $11 or less. The project has been in the works for a few years, but really, it's been a long time coming.
Mowry had a few nonnegotiables when creating her beauty line. It needed to work for all curl textures, be affordable, and feel luxurious. "We deserve to be a part of the conversation, we deserve to be included, we deserve to feel valued," she says. "Everybody has the right and the privilege to be able to enjoy great products without feeling like they're breaking their bank."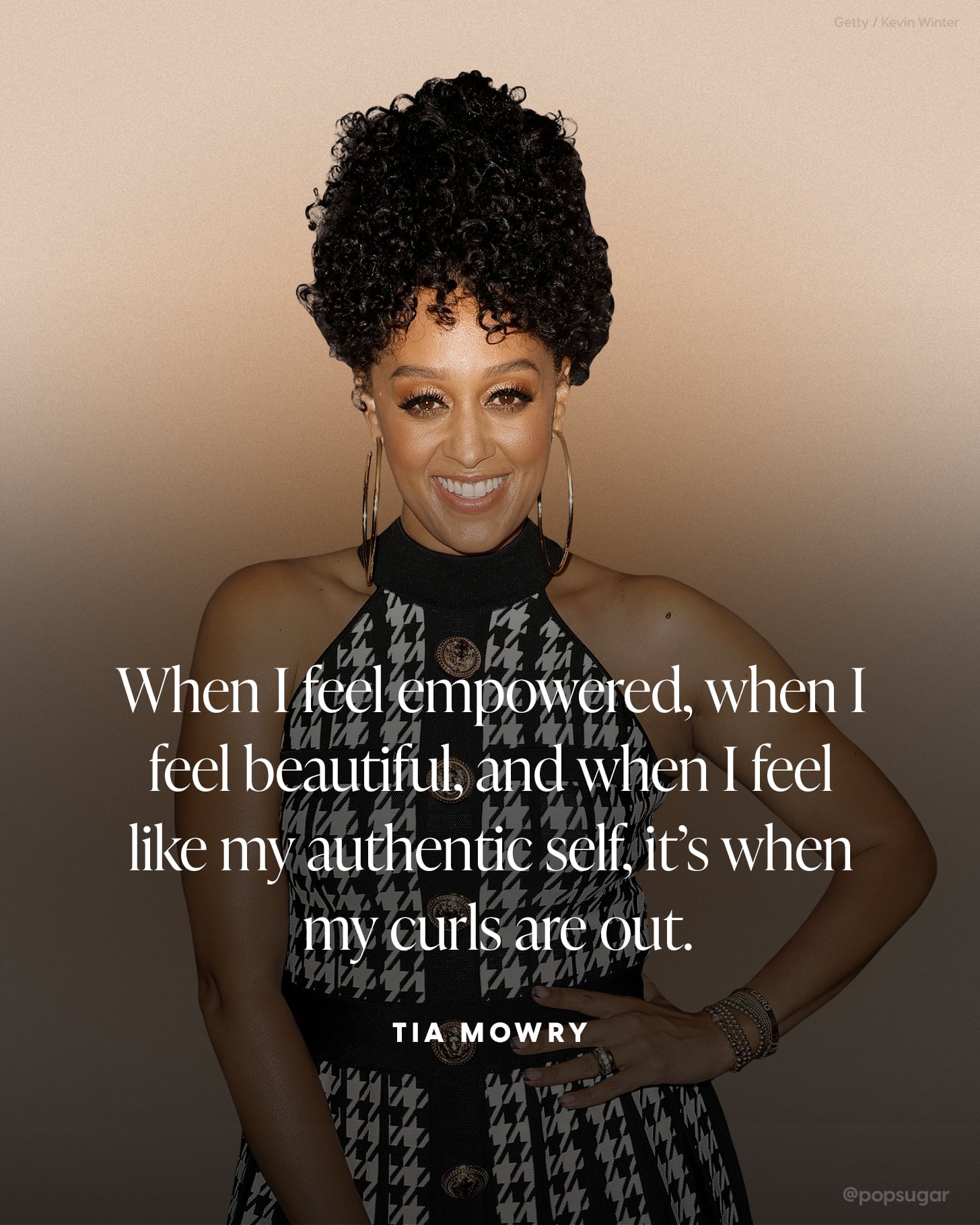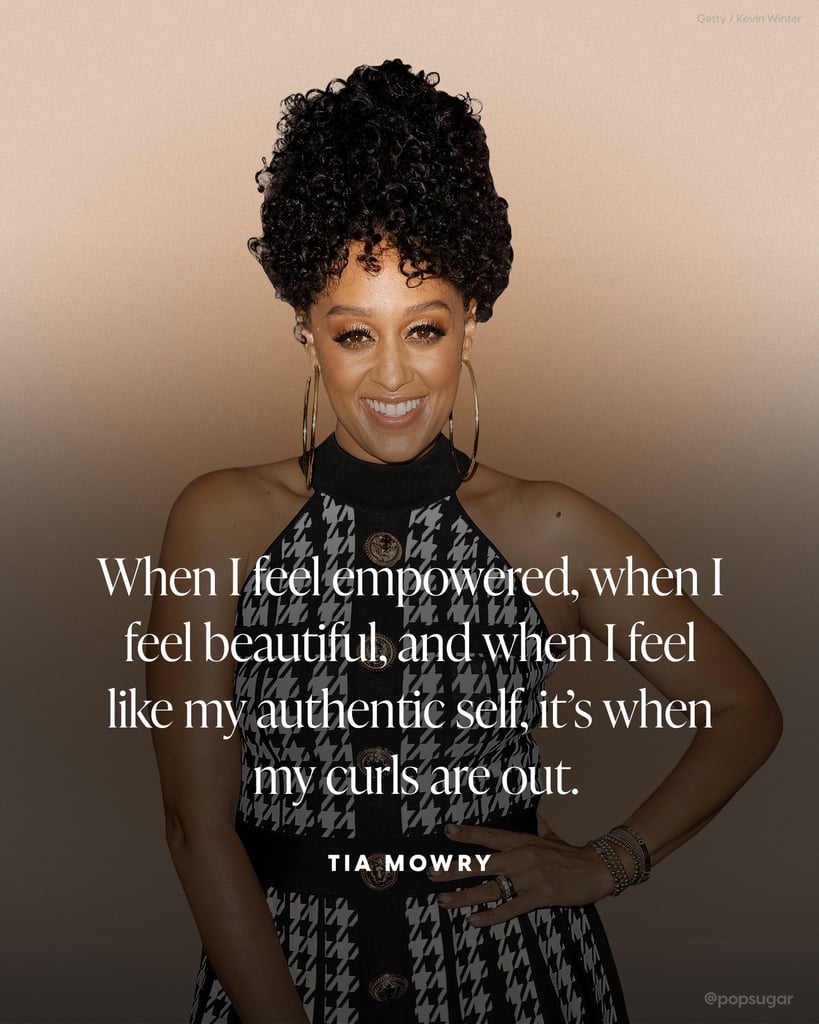 Image Source: Getty/Unique Nicole and Photo Illustration: Aly Lim
From experience, she also knows how overwhelming the natural hair-care industry can be, especially when you're starting from scratch. "Many people don't necessarily even know what to do or where to start," Mowry says. "It's like every natural hair girl can say they have about 20 or 30 products in their bathroom because they're just always trying to find a solution. And so, I wanted to create a line that just simplified that routine."
That's how she came up with the eight products that are part of 4U by Tia's initial line: the Moisturizing Shampoo ($10) and Conditioner ($10), Clarifying Shampoo ($10) and Lightweight Conditioner ($10), Leave-In Curl Cream ($11), Curl-Defining Gel ($11), Curl Refresher Mist ($11), and Multiuse Hair Oil ($11). "These core eight is what, in my opinion, you really need," she says. Each product was carefully thought-out and considered. For example, Mowry was passionate about creating a moisturizing shampoo and conditioner that would also detangle to eliminate the need for two separate products. "I really wanted to get a nice moisturizing shampoo just to help with the experience of washing your hair, just making it easier."
Another product that has multitasking at its core is the hair oil. "You can put it on your scalp, you can put it on your ends," Mowry says. "If I'm slicking all of my hair back into a bun, I will put it all over my hair to just give me that nice shine. And then also, because I'm in protective styles a lot, I will put it on my scalp." The curl mist, on the other hand, is Mowry's staple for re-styling hair post-wash day. "I went out on a date with my son and I just refreshed my curls with the spray," she says.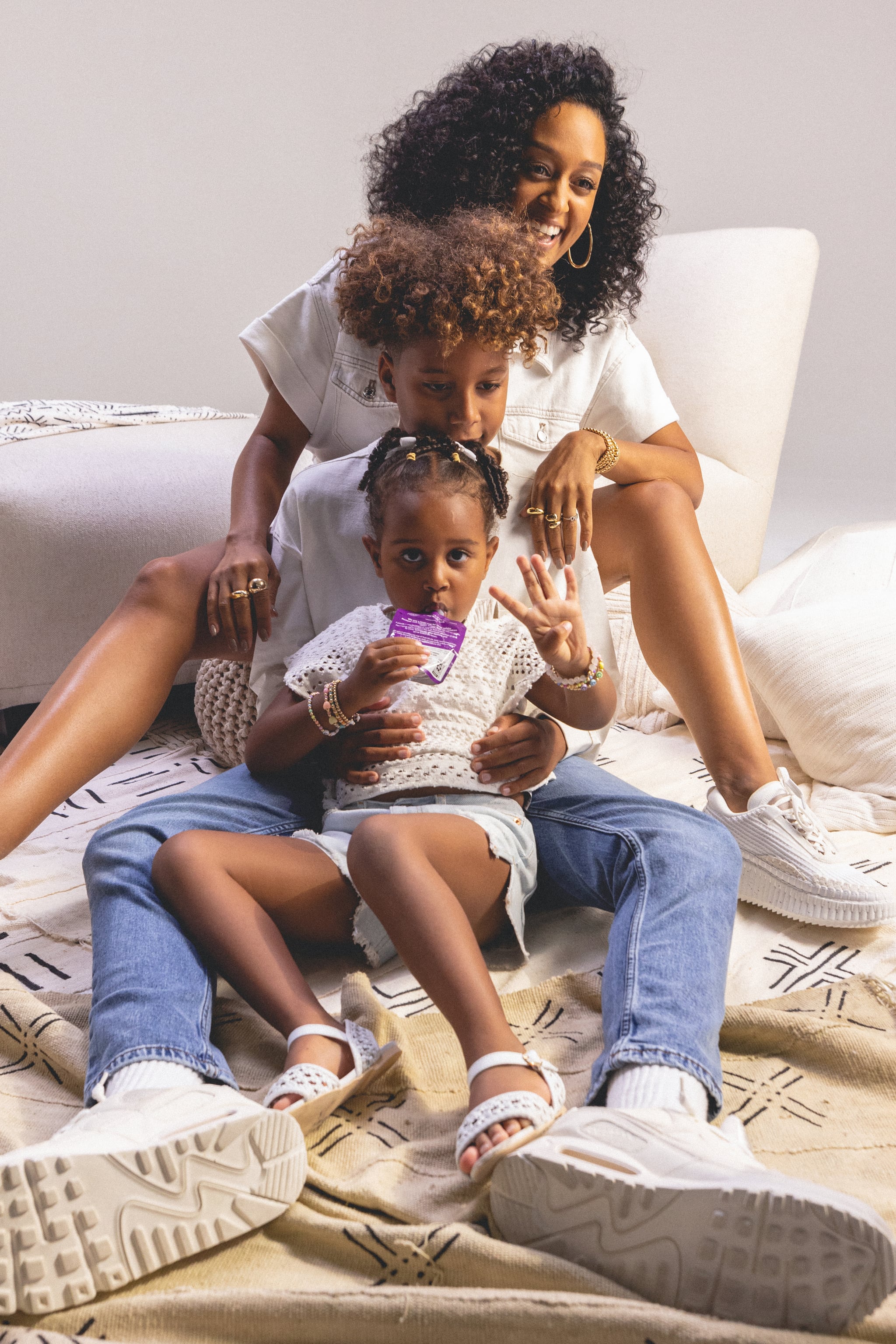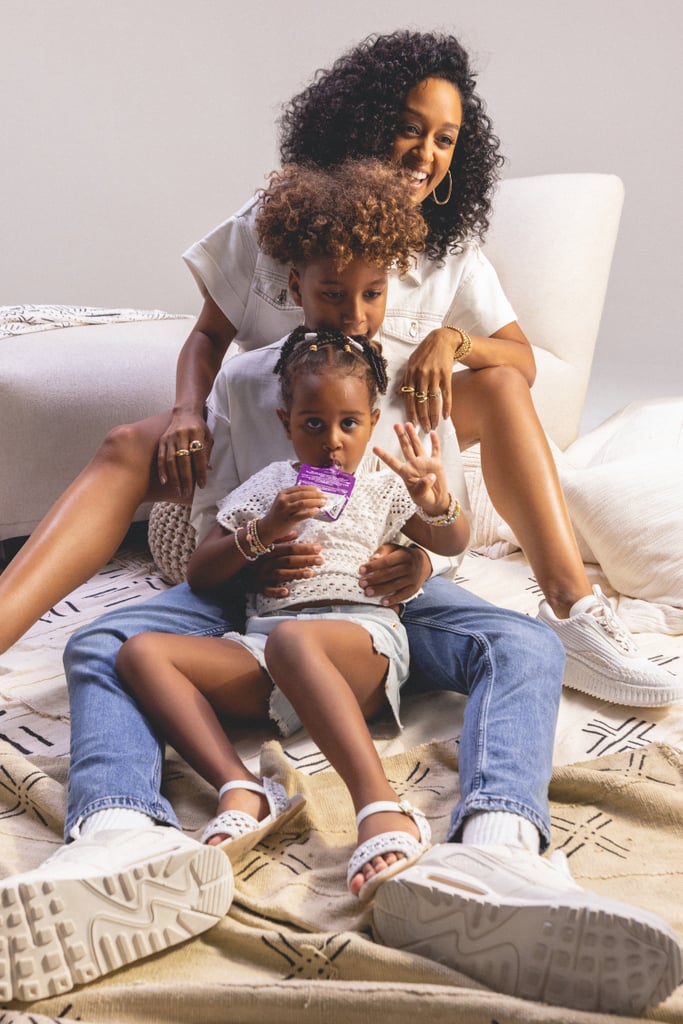 Image Source: Courtesy of 4U By Tia
Speaking of her kids, Mowry uses the products on them, too. "It works on my son's hair texture, which he has thicker [and] a little bit of a looser curl, whereas my daughter has a little bit of thinner but tighter curls, and it doesn't weigh any of their curls down," she says.
It's at this stage of Mowry's natural hair journey where she feels her best. "When I feel empowered, when I feel beautiful, and when I feel like my authentic self, it's when my curls are out," she says. "Years ago, I would [have said] a sleek, straight look, but that's not it anymore."
Denial of responsibility!
News Leaflets is an automatic aggregator of the all world's media. In each content, the hyperlink to the primary source is specified. All trademarks belong to their rightful owners, all materials to their authors. If you are the owner of the content and do not want us to publish your materials, please contact us by email –
[email protected]
. The content will be deleted within 24 hours.